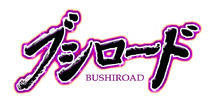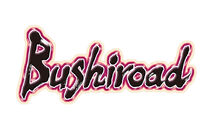 "Bushiroad"  (ブシロード Bushirōdo) is an anime/manga company that markets Dragoborne and other trading card games across the world, as well as sets up their rules and OP programs. Bushiroad is in the business of planning, design, and development of card games, game software, and character products, production of videos and visual content.
Magazine
Games and Franchises
Trading Card Games
AlicexCross
Jewelpet Trading Card Game
Monster Collection Trading Card Game
Victory Spark
Weekly Shonen Sunday V.S. Weekly Shonen Magazine
Video Games
This side of the company is also known as Bushimo.
Bound Monsters
Chaos Online
Cardfight!! Vanguard: Cray Wars
Click! Kaitou Teikoku
Detective Opera Milky Holmes
KamiKari: Demons x Trigger
Love Live! School Idol Festival
Ren'ai Replay
Summon Master
Summon Monster
Acquired products
Links
Ad blocker interference detected!
Wikia is a free-to-use site that makes money from advertising. We have a modified experience for viewers using ad blockers

Wikia is not accessible if you've made further modifications. Remove the custom ad blocker rule(s) and the page will load as expected.