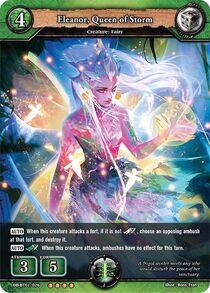 Fairy is a trait associated with green creatures.
Biology
Fairies are magical creatures that are normally tiny to the human eye and have insect wings on their backs that allow them to fly.
List of Fairy cards
Cost 2
Cost 3
Cost 4
Ad blocker interference detected!
Wikia is a free-to-use site that makes money from advertising. We have a modified experience for viewers using ad blockers

Wikia is not accessible if you've made further modifications. Remove the custom ad blocker rule(s) and the page will load as expected.